Lego Sort and Store Head.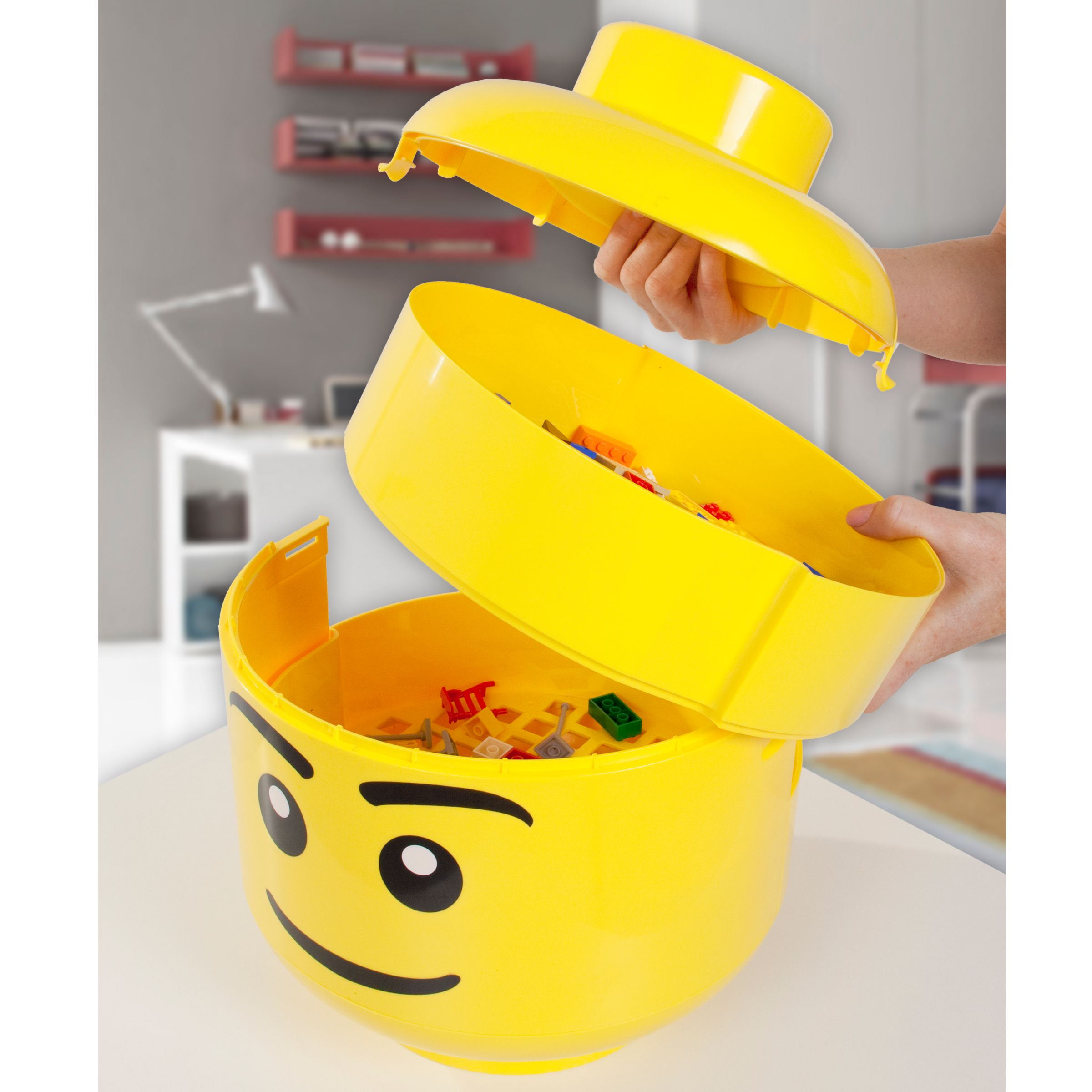 Price: £39.95
Available from: John Lewis.
Suitable from: 4
Initial Reaction: When we opened the package to reveal the giant Lego head my children were very excited. It is about the size of a real head and exactly like the heads on the Lego people. My son couldn't wait to get his Lego organised.
Pro's:
Brilliant for storing loads of Lego , which is great because most kids end up with a large collection.
A real talking point. We had some dinner party guests in the week after we got it and they noticed it and had to have a look.
Con's:
It's a little bit fiddly to put together as the drawers inside have to be correctly inserted and the top of the head has to be in exactly the right place to close it snugly.
Value for money: I have to admit I do think this is a little expensive. I'd be happier to pay around £25 for it.
Overall Reaction: A really unique way of storing Lego. Also sorts the bricks into small, medium or large for the more serious Lego collector (I can imagine in a few years, when he has a larger Lego collection my son will be more interested in this feature). It looks great in the children's bedroom and I'm sure will be used for many years to come.
By Ella